On the night of August 25, 2002, my elder brother committed suicide, aged 39. My life hasn't been the same since.
My psychologist tells me that in her decades of experience there is no harder thing to deal with. The suicide of a loved one seems to touch upon every question of life and morality, it throws up every challenge, and, to use the clinical term, f—s you up. "There is but one truly serious philosophical problem and that is suicide," wrote Albert Camus.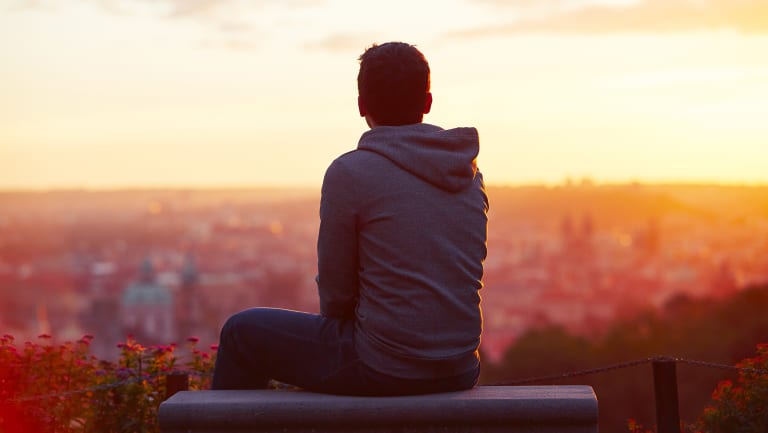 The suicide of a loved one seems to touch upon every question of life.
Instructions: place feelings of anger, guilt, judgment, compassion, hate, love, sadness, powerlessness, horror, self-hatred, relief, despair, and all the other ones without words, in a mixing bowl, blend at high – and sometimes low – speed for at least a year. Allow to settle, then repeat at random intervals for the rest of your life.
The problem of suicide – and my personal encounter with it – comes up again and again when there is a celebrity case, like Anthony Bourdain's, or a tragic spate of copycat suicides at a school.
For what seems the most individualistic of acts, a demonstrably successful assertion of free will, sociologist Emile Durkheim found more than 100 years ago that there are identifiable rates in its execution. Men commit suicide more than women. Single people commit suicide more than married people. Suicide rates are higher during times of peace than war. Sadly, at the moment, the trend is upwards.
It seems like suicide is a social problem, a contagious disease, that there are baseline levels. Could it be that each of the 3000 or so people who will commit suicide in Australia this year is somehow not entirely responsible for it? That perhaps they don't really have a choice.
More and more, neuroscience seems to be telling us that free will doesn't exist, but that we must somehow keep choosing to believe the illusion that it does. Suicide is the touchstone of this conundrum.
The helplessness I felt in trying to save my brother certainly made it seem like I was tackling a bigger drive than anyone could possibly have resisted.
So is the answer to do nothing? Give up? Don't bother? Forget about help? Ditch Lifeline and beyondblue?
No, for that is the opposite of life. To be on the side of life is to try, to strive, to reach out, to offer help in even the most hopeless of situations. That is the essence of humanity. That even if we think we can't make a difference, the difference is that we madly try.
Those in need of help can call Lifeline 131 114 or beyondblue 1300 224 636 or visit lifeline.org.au or beyondblue.org.au
Richard Castles writes "Headlines You Won't See" for The Sunday Age.
Source: Read Full Article