Hi! Hello! Happy wedding day, Meghan and Harry! These lovebirds have come a long way since they were first sighted in November 2016, and engaged the following year. Can I get an "aww?"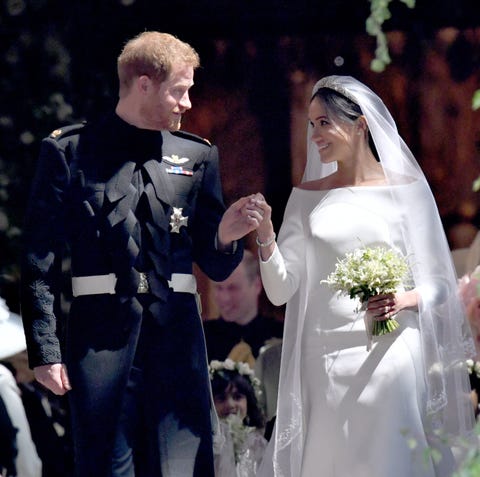 Here's what the bride and groom's wedding-day demeanor says about their feelings for each other, according to body-language expert Blanca Cobb:
1. Meghan and Harry Hold Hands During the Ceremony
Cobb's take: "A couple in love won't stop touching each other! Meghan reaches out by placing her hand on her groom's knee. Prince Harry gently caresses his bride's fingers with his thumb. Even when they're not looking at each other, they're maintaining a connection through touch. Touch is an aphrodisiac — it releases oxytocin, a bonding hormone."
2. The Bride and Groom Make Eye Contact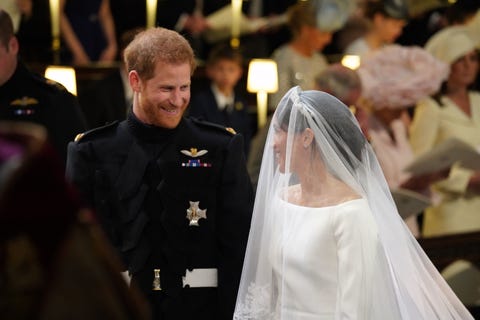 Cobb's take: "When you're in love, you can't keep your eyes off each other, and this is exactly what Harry and Meghan are showing with smiles only for each other. No one else exists for them."
3. Prince Harry and Meghan Walk Side By Side
Cobb's take: "The newly married royal couple walk down the steps leading with the same leg and with a similar stride, showing that they're a unified couple. What a beautiful moment of emotional connectedness!"
4. The Couple Kisses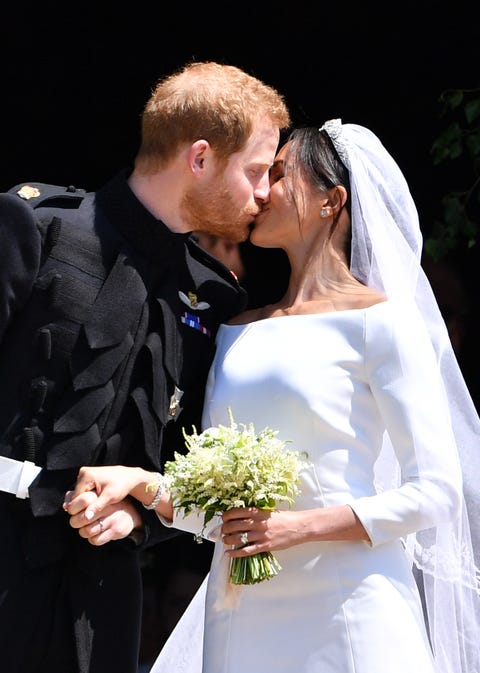 Cobb's take: "Meghan and Harry can barely contain their smiles as they kiss. Meghan grabs Harry's hand for support, grounding and connection. What a kiss of happiness, love and passion!"
The Bottom Line:
"Harry and Meghan are crazy about each other," Cobb says. "From their looks of adoration, captivation and affection for the other, as well as the frequency of their touches, they freely show their love. They're well on their way to happily ever after."
Follow Elizabeth on Instagram and Twitter.
Source: Read Full Article