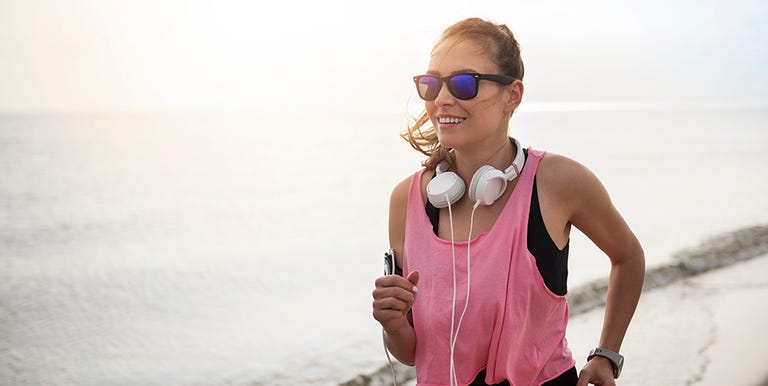 I'll just say it: I hate most running sunglasses. It's hard to find a pair that doesn't slip off the second I start sweating, feel weirdly heavy on my face, or frankly, look completely hideous.
But the prospect of the cataracts, macular degeneration, and other freaky AF eye problems that come from exposing my eyes to harmful UVA and UVB rays doesn't really appeal to me either. Hence, my hunt for a better pair of running sunglasses.
"The success of an active pair of glasses is going to begin and end on the frame, and how well they stay on your face," says Ryan Porter, M.D., an optometrist and rep for Essilor, who's also a runner. He adds that it helps when they're lightweight and have a grippy nose pads.
Porter notes that he recommends finding a pair of sunglasses that's polarized, because it helps minimize those nasty UV rays while also making sure you can still see clearly. (You def don't want shades so dark that your vision is obscured.)
So, there you have it: polarized, lightweight, stays put. Check, check, check.
Here, six pairs that really check all the boxes: great for running, prime for protecting your eyes, and also cute enough to sport all day long.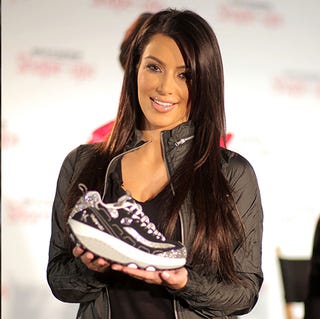 Source: Read Full Article