Loss of Hofbauer placental cell function resulting from preterm birth or intra-amniotic infection may contribute to an increased risk for depression and cardiovascular disease (CVD) in offspring, new research suggests.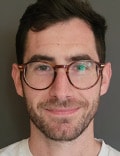 Eamon Fitzgerald, PhD
"Placental inflammation in the context of prenatal infection has been shown in several studies to be associated with many adult health conditions for the exposed fetus," study author Eamon Fitzgerald, PhD, a postdoctoral research fellow at McGill University in Montreal, Quebec, Canada, told Medscape Medical News.
"However, these same inflammatory signals are also present in healthy placentae, albeit at lower levels," he noted. "We asked if there was also a relation between placental inflammation and adult health outcomes in healthy pregnancies."
Surprisingly, Fitzgerald said, the team found that some inflammation in the placenta was normal and even protected against adult CVD and depression, as well as suicidality among women.
The findings were published November 14 in Nature Communications.
Inflammation and Outcomes
"A large body of literature has shown that inflammation in the placenta increases the risk of many adult diseases, but here we are showing the opposite: a protective effect," said Fitzgerald. "We think this discrepancy arises because previous studies have investigated pathological inflammation (that is, severe infection)," not healthy inflammation.
"We hypothesize a model where these inflammation-related signals have an important role in the typical function and development of the healthy placenta, thereby decreasing the risk of adult health conditions," he said. "But during times of infection, these typical functions are compromised in an effort to fight the infection, thereby increasing the risk of adult health conditions."
In research that included a phenome-wide association study, the investigators defined an inflammation-related gene coexpression module, which primarily was expressed in Hofbauer cells in the placenta. Next, they created a polygenic score (PGS) that predicted the expression of the genes in the module. The PGS enabled the team to analyze adult cohorts of the UK Biobank that did not have any direct molecular measures of the placenta, Fitzgerald explained.
Their analyses showed the protective effects of the placenta on cardiovascular and depressive outcomes. They also illustrated that the function of these genes was disrupted by infection in the placenta and by preterm birth.
In addition, aspirin was identified as a possible modulator of this inflammation-related disruption.
Summing up, the authors wrote, "We identified an inflammation-related gene expression module in the placenta that was highly enriched in Hofbauer cells and created a fetoplacental PGS that specifically predicted expression of this module. We used this fetoplacental PGS to identify associations with traits in the cardiometabolic and mental health domains of the UK Biobank. Follow-up analyses using Mendelian randomization demonstrated [that] genetically inferred cyan module expression was protective for cardiovascular and depressive outcomes. We finally showed that genes differentially regulated by both prenatal infection and preterm birth were highly enriched in the cyan module.
"These findings suggest that loss of Hofbauer cell function with preterm birth or its disruption with intra-amniotic infection may contribute to the increased risk of cardiovascular disease and depression in these offspring."
The analysis was limited by the low availability of the placental functional genomic resources needed to increase the study's power and by the need for larger, more genetically diverse databases.
"It is a little early for us to have a take-home message to clinicians," said Fitzgerald. "Prenatal infection is the driver of more immediate adverse health outcomes, such as preterm birth, so there is already an emphasis on minimizing the risks wherever possible. With further work, we hope to define and therapeutically target the molecular pathways involved in prenatal infection to support long-term fetal health outcomes."
Confirmation Needed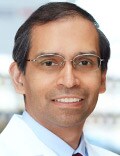 Dr Deepak L. Bhatt
Commenting on the study for Medscape, Deepak L. Bhatt, MD, director of Mount Sinai Fuster Heart Hospital and the Dr Valentin Fuster Professor of Cardiovascular Medicine at the Icahn School of Medicine at Mount Sinai, New York City, said, "Complications occurring during pregnancy, such as preterm birth, are also believed to be associated with future increases in cardiovascular risk, and inflammation may sometimes play a role in such complications. Inflammation is also known to be an important part of many cardiovascular disorders." Bhatt did not participate in the study.
"The present analysis provides a possible link between the two: specifically, between placental inflammation and future cardiovascular risk. Further studies will need to confirm this association and what to do about it beyond trying to prevent pregnancy-related complications."
Funding was provided by the Depression Task Force of the Hope for Depression Foundation to one of the investigators. Fitzgerald and Bhatt report no relevant financial relationships.
Source: Read Full Article