When Barack Obama was the president of the United States, Donald Trump was one of his biggest critics for his golfing habits. Trump's judgement now seems a bit hypocritical, considering he's set to far surpass Obama's record number of times on the course.
Obama and Trump may not agree on many things, but their shared love for golf has us thinking: Who would actually win if they played against each other? Based on their comparative fitness levels and their golf game, here's who we really think would win (page 8).
1. Trump thinks he'd beat Obama at golf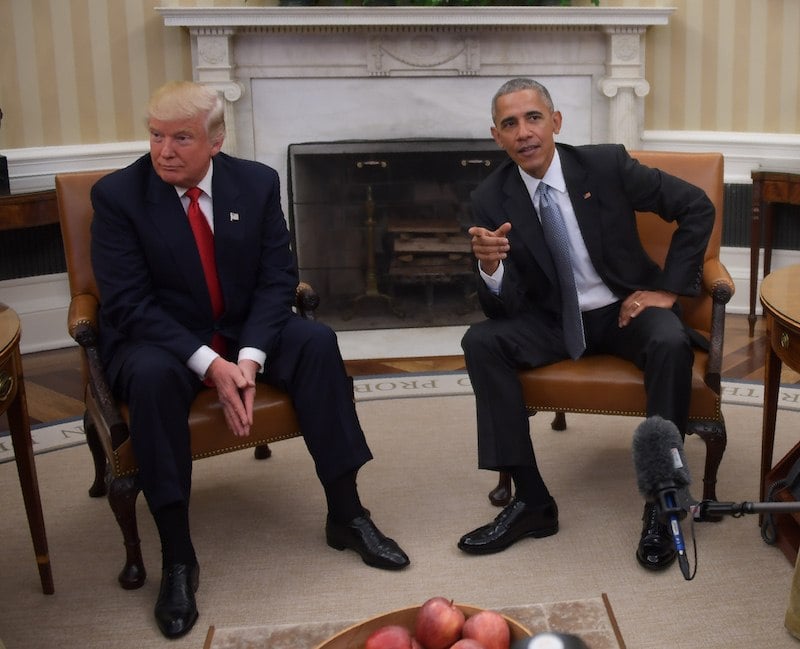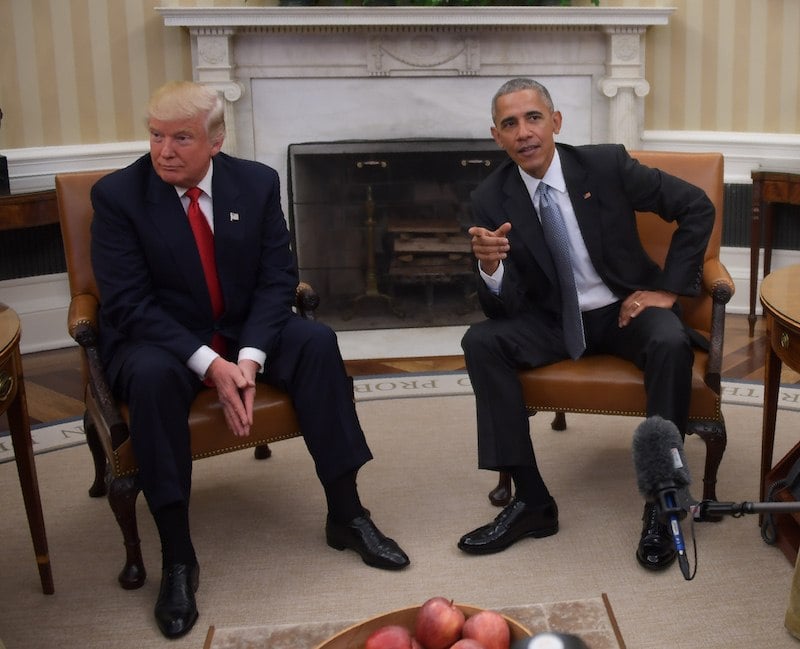 Trump thinks he could beat Obama on the links. | JIM WATSON/AFP/Getty Images
One thing Trump has going for him is his confidence. He once straight up claimed he would beat Obama at golf during a rally in Bluffton, South Carolina. "I would win. No seriously, I would," he argued.
He even criticized Obama's golf partners. "When the president plays golf, it's OK, but he should play with people he wants to make deals with — Congress people and people from other countries," he said. "Not just his friends."
Next: He doesn't exactly get much exercise.
2. Trump doesn't believe in exercise
Donald Trump has a bizarre theory that exercise is bad. | Ian MacNicol/Getty Images
Trump may love to play golf, but he avoids exercise as much as possible (especially considering he only travels between holes by cart). He actually believes exercise is bad for you, and has come up with a theory to back it up. Mike Kranish and Marc Fisher of The Washington Post explained the theory in their book, Trump Revealed:
After college, after Trump mostly gave up his personal athletic interests, he came to view time spent playing sports as time wasted. Trump believed the human body was like a battery, with a finite amount of energy, which exercise only depleted. So he didn't work out. When he learned that John O'Donnell, one of his top casino executives, was training for an Ironman triathlon, he admonished him, "You are going to die young because of this."
Next: Obama's exercise routine is a bit different.
3. Obama would wake up at 5 a.m. to exercise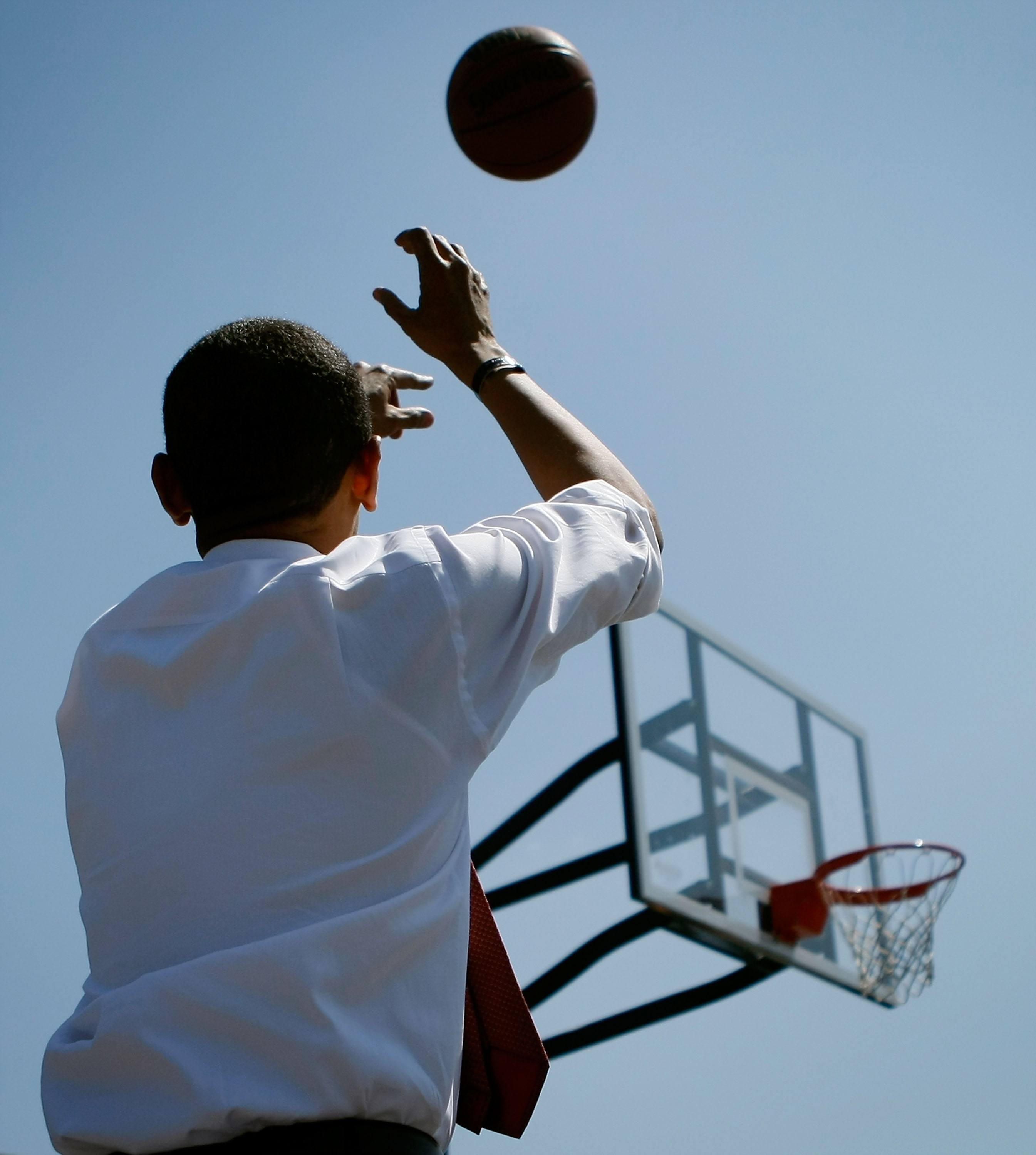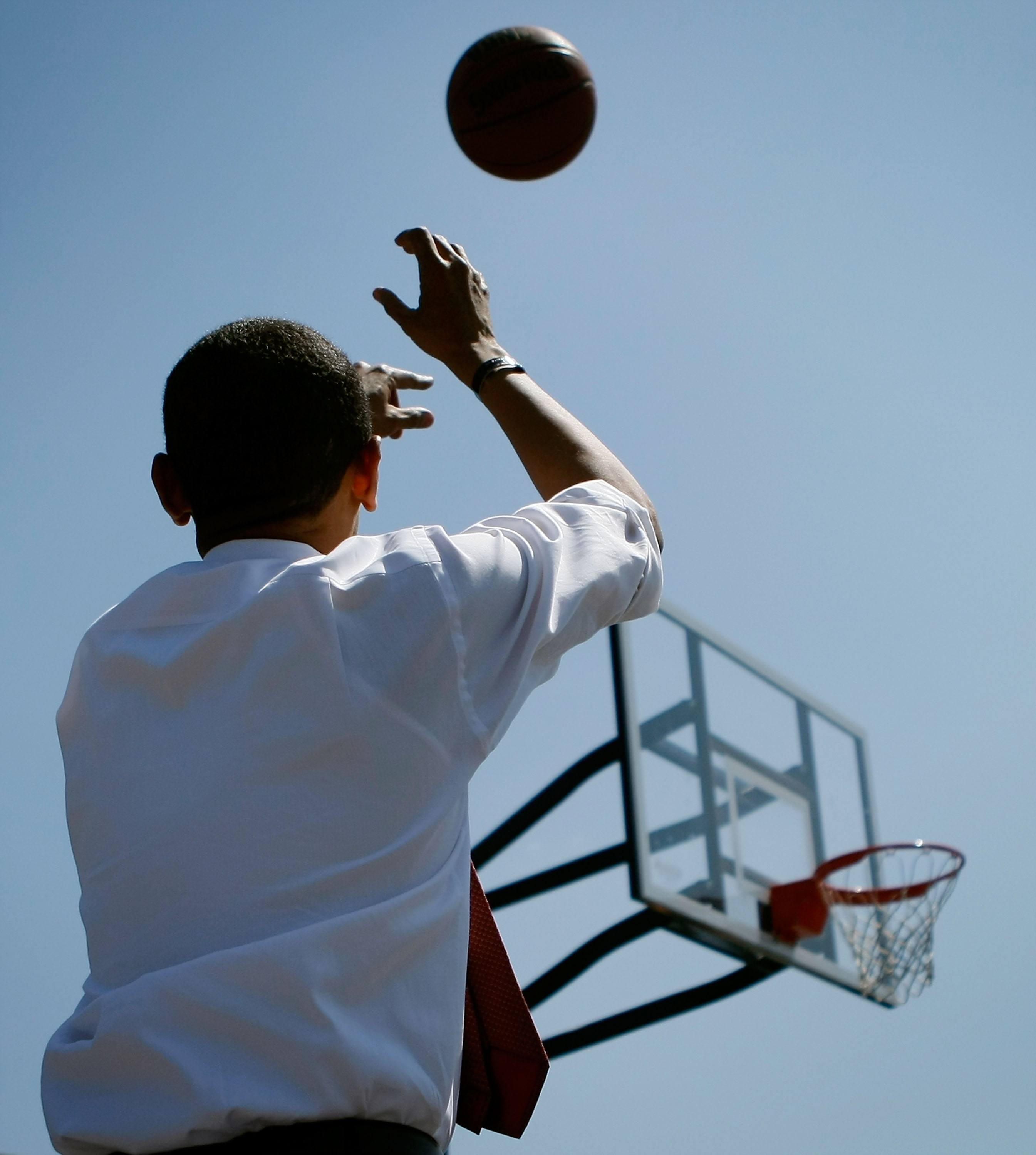 Obama's love of basketball was well known. | Mark Wilson/Getty Images
Obama, on the other hand, takes his exercise very seriously. There's pretty regular photographic evidence to prove it, too. According to Business Insider, his favorite sport is basketball, and would even play with White House officials and staffers.
His personal assistant, Reggie Love, also accompanied him on the court. Love revealed that Obama would wake up before 5 a.m. most mornings to get in some exercise. Trump, on the other hand, gets his day started with a few hours of cable news.
Next: Trump's official physical report made this suggestion.
4. It was suggested that Trump lose '10 to 15 pounds'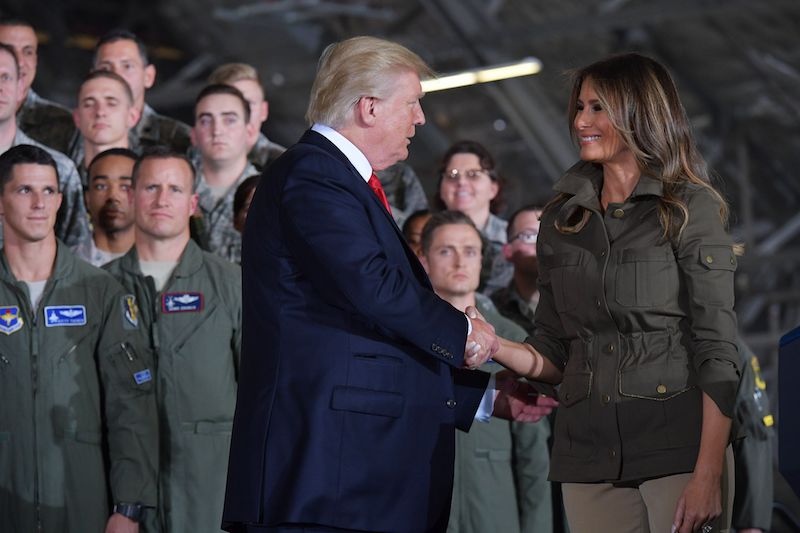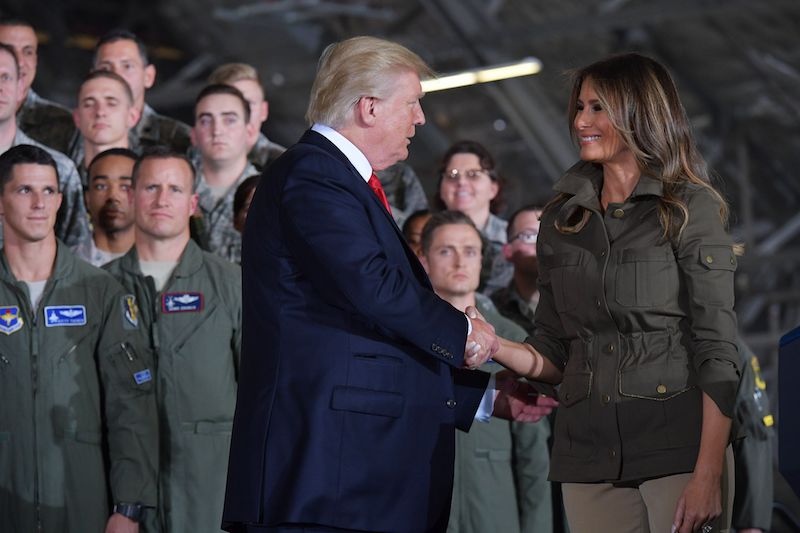 Trump was told to lose 10-15 pounds. | Mandel Ngan/AFP/Getty Images
Based on Trump's lack of exercise mixed with his obsession with fast food, most people were surprised when his official physical report claimed his "overall health is excellent." Presidential physician Dr. Ronny Jackson also noted that he is "above average based on age and sex."

Jackson did, however, suggest that Trump lose 10 to 15 pounds over the next year with improvement in his diet and exercise. Trump reportedly "is more enthusiastic about the diet part than the exercise part, but we're going to do both."
Next: Here's how Obama's official physical report compared.
5. Obama makes 'healthy lifestyle choices'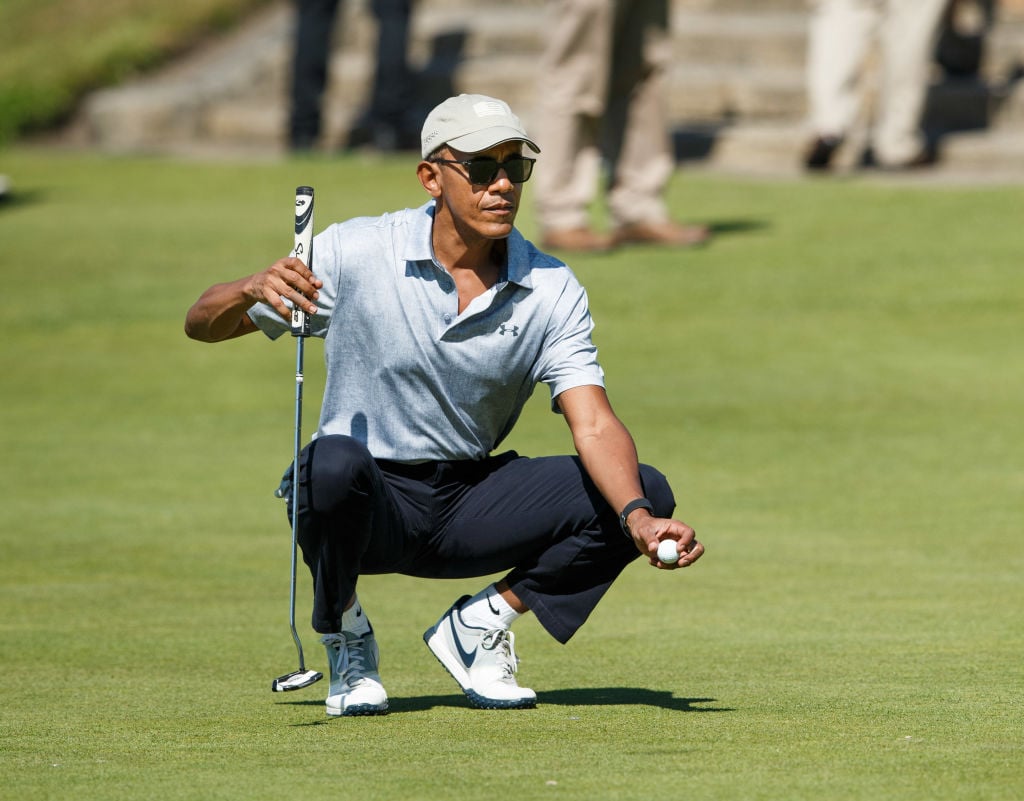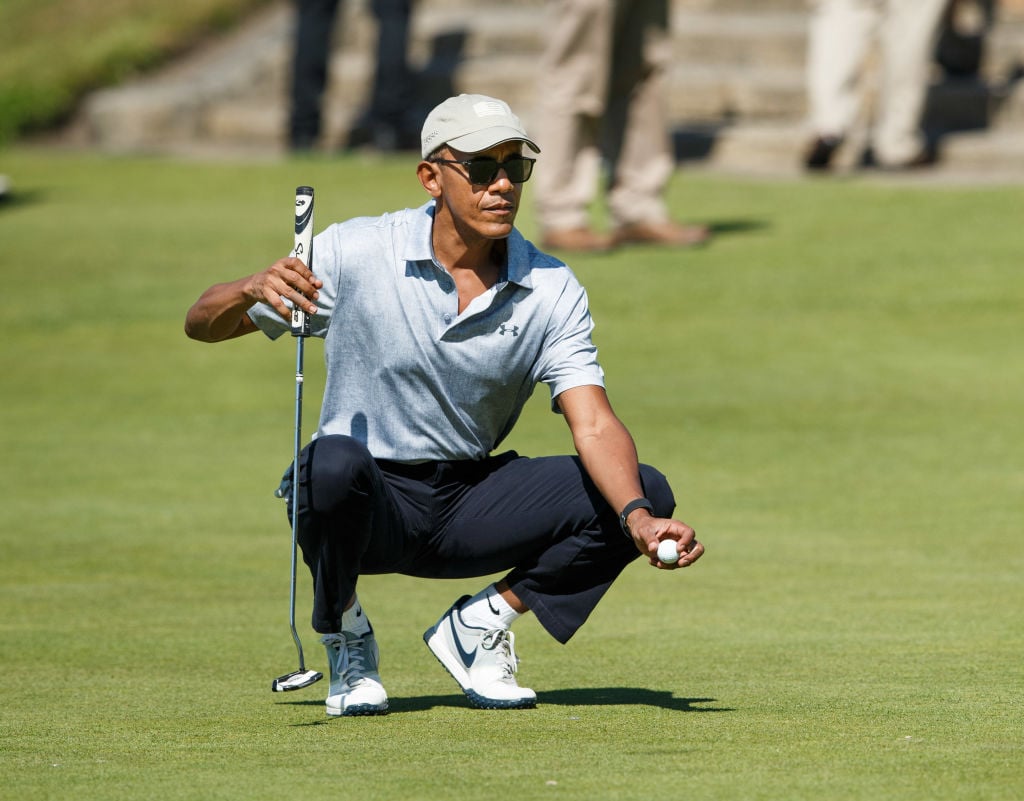 Barack Obama on a golf course | Robert Perry/Getty Images
In 2016, Jackson wrote a glowing report on Obama's fitness levels. He indicated that Obama enjoyed "all the benefits of good health."

"The president continues to focus on healthy lifestyle choices," Jackson added. "He eats a healthy diet, remains tobacco free and only drinks alcohol occasionally and in moderation. He continues to exercise daily with a focus on aerobic fitness and resistance weight training."

Next: These are Trump's golf advantages.
6. Trump's golf advantages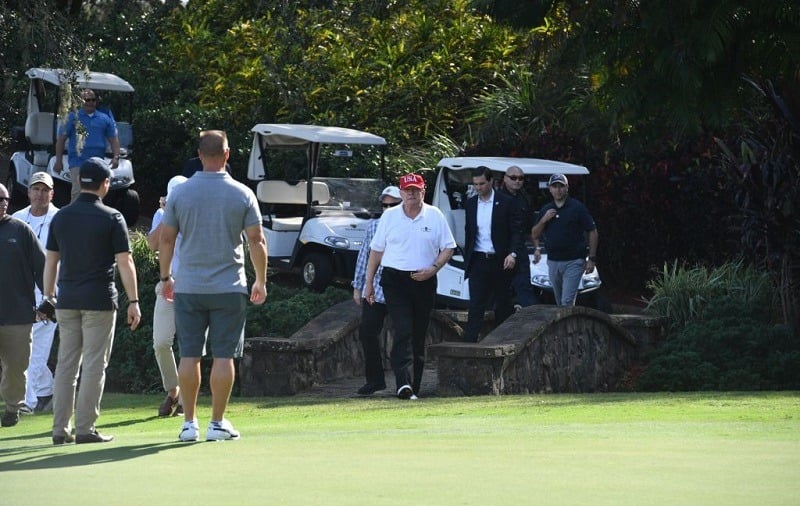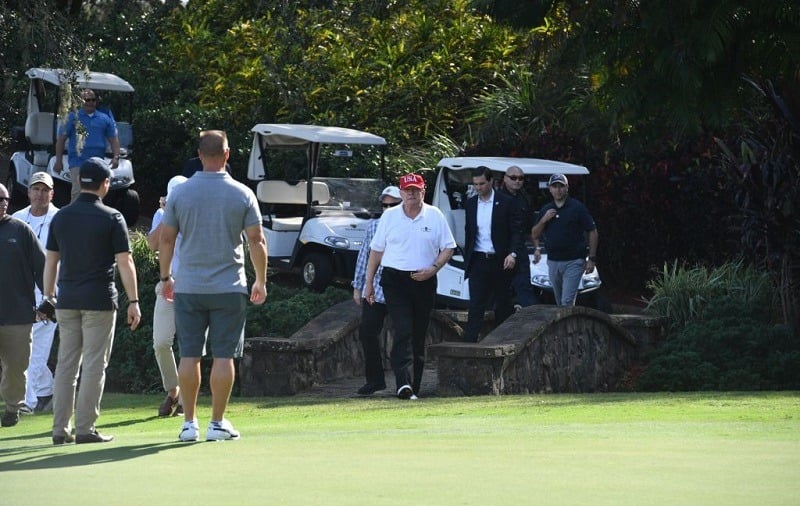 When Secret Service agents pay for golf carts, taxpayers pay through the nose. | Nicholas Kamm/AFP/Getty Images
Regardless of their comparative fitness levels, Trump does have advantages in his golf game going for him. Considering his ownership of golf courses around the world, his passion for the sport has undoubtedly given him lots of practice.
According to USA Today, "His swing is surprisingly powerful for [his age], and his handicap is believed to be in the four range (although that's not an official number). Obama's, by contrast, hovers around the 17-range."
Next: Obama has some advantages, too.
7. Obama's gold advantages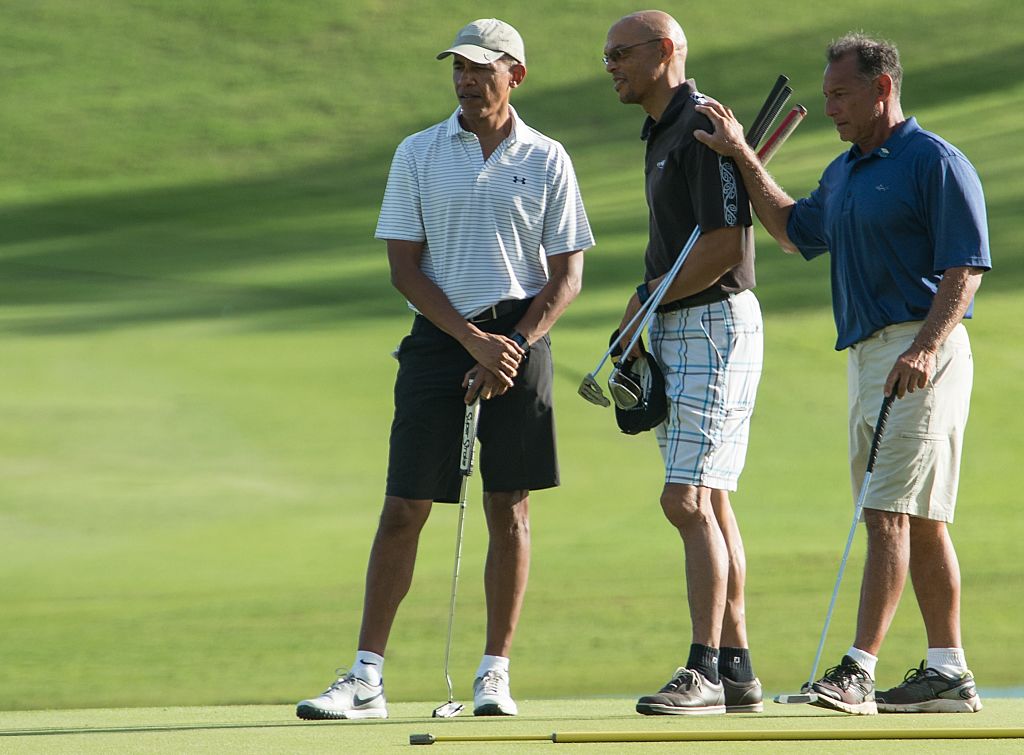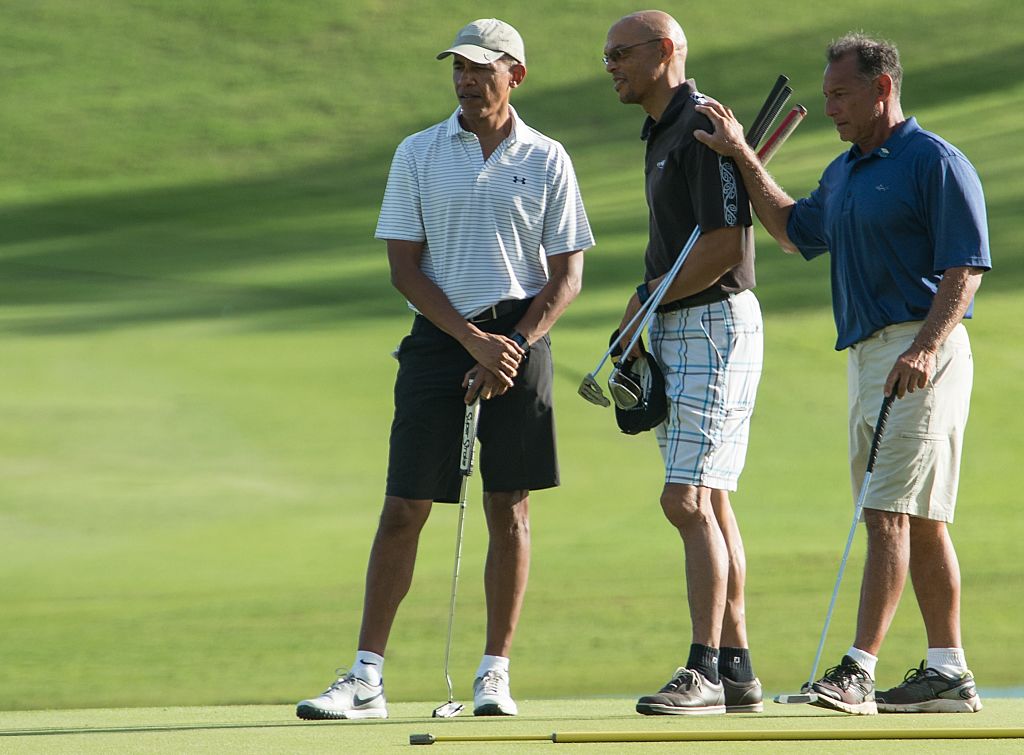 Obama's game improved while he was in office. | Nicholas Kamm/AFP/Getty Images
Over the course of Obama's presidency, he played golf 333 times. He's certainly had a lot of practice to be able to compete against Trump, and according to USA Today, "he's also improved quickly in recent years."
Plus, according to reports by Sports Illustrated, Trump may have cheated his way to victory in the past, which would work in Obama's favor if he were caught. "Trump will sometimes respond to a shot he duffed by simply playing a second ball and carrying on as if the first shot never happened," they explained.
"In the parlance of the game, Trump takes floating mulligans, usually more than one during a round. Because of them it is impossible to say what he has actually shot on any given day, according to 18 people who have teed it up with Trump over the last decade."
Next: Here's who we think would win.
8. Trump might actually win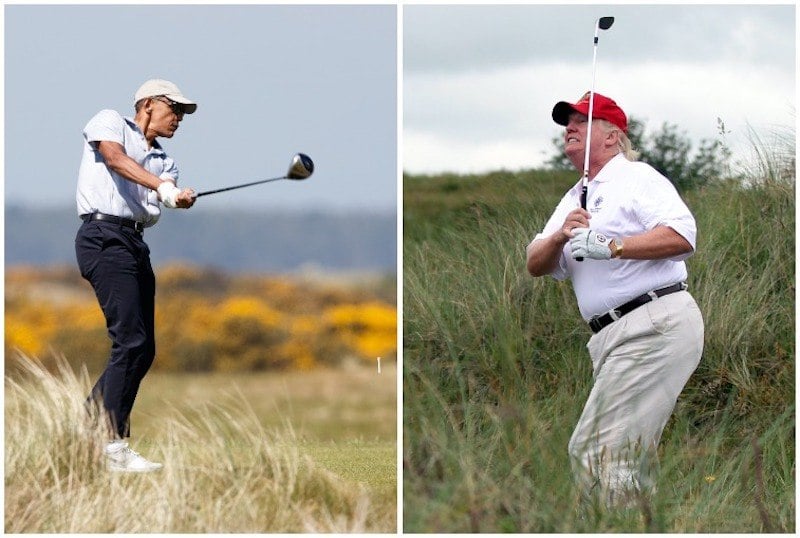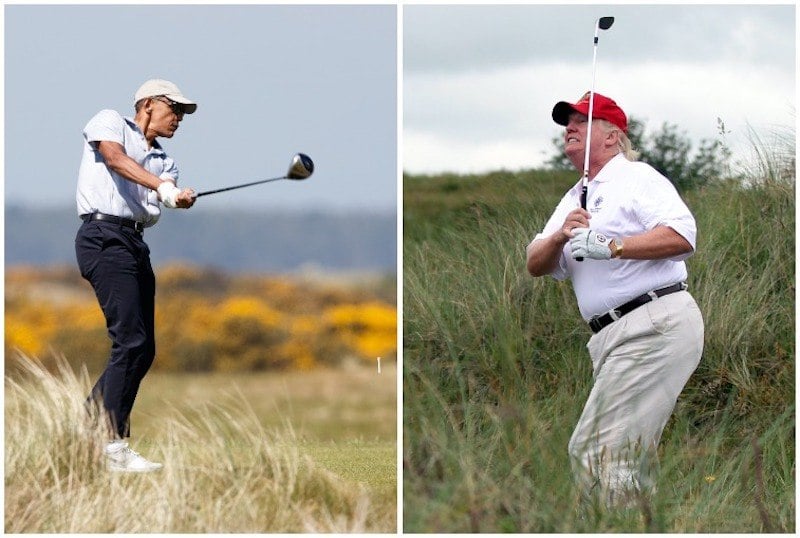 Left: Barack Obama worked on his golf game. | Robert Perry/Getty Images, Right: Donald Trump's few games of golf are his only workouts. | Ian MacNicol/Getty Images
Trump may have actually been right about his chances of beating Obama in a game of golf. According to USA Today, "He'd be better tee-to-green than Obama, and he's simply been playing golf for longer. He has the experience."
Trump wouldn't just beat Obama in a game of presidential golf, according to Golf Digest. The publication has put Trump at the top of the list of best golfers to occupy the White House. He managed to knock John F. Kennedy off of the No. 1 spot, pushing Obama back to 9th place.
Check out The Cheat Sheet on Facebook!
Source: Read Full Article