In a recent study published in the BMJ, researchers conducted a phase three, multicenter, randomized controlled trial to evaluate the effect of using angiotensin receptor blockers that disrupt the renin-angiotensin system on the clinical outcomes of individuals with coronavirus disease 2019 (COVID-19).
Study: Angiotensin receptor blockers for the treatment of covid-19: pragmatic, adaptive, multicentre, phase 3, randomised controlled trial. Image Credit: Kateryna Kon / Shutterstock
Background
The severe acute respiratory syndrome coronavirus 2 (SARS-CoV-2) spike protein binds to the angiotensin-converting enzyme-2 (ACE-2) receptor on the host cell, triggering a series of reactions that allows the virus to enter the host cell. One of the important roles of ACE-2 in the renin-angiotensin system is to degrade angiotensin II, the accumulation of which can cause adverse reactions.
Experiments with mouse models showed that SARS-CoV, a predecessor of SARS-CoV-2, binding to ACE-2 receptor led to angiotensin II buildup and caused lung fibrosis and inflammation, which were reversed with the use of angiotensin receptor blockers. Other experiments with angiotensin receptor blockers have shown reduced lung injury and pulmonary edema in mouse models with SARS-CoV-induced lung injury. However, there is a dearth of information on the effectiveness of angiotensin receptor blockers in alleviating severe COVID-19 symptoms in humans.
About the study
In the present study, the researchers conducted a randomized, pragmatic, multicenter, double-blinded, controlled phase three trial called CLARITY. Individuals 18 years old or above with laboratory-confirmed SARS-CoV-2 infections and who needed hospitalization were recruited for the study from 17 locations in India and Australia.
Participant flow in the CLARITY trial. eGFR=estimated glomerular filtration rate. SOC=standard of care. ARB=angiotensin receptor blocker. *Four did not receive allocated intervention
Those previously treated with renin-angiotensin system blockers or had unrecorded kidney function, serum potassium, or low glomerular filtration rate were excluded from the trial. The participants were randomly allocated to the angiotensin receptor blocker group or control group in a 1:1 ratio.
The participants in India were administered a 40 mg dose of the angiotensin receptor blocker telmisartan for 28 days or a matched placebo. In Australia, physicians chose which angiotensin receptor blocker to use. Due to the unavailability of a placebo in the Australian sites, the study was not double-blinded in Australia. Follow-up was carried out telephonically with the patients after discharge, and trial data were collected from medical records.
The primary outcome for the trial was COVID-19 severity, measured on an ordinal scale of one to seven, with one being 'no hospitalization or limitation on activities' to seven being 'death.' Secondary outcomes included respiratory failure, admission to the intensive care unit, and mortality. The prespecified safety endpoints on day 28 were hypotension and acute kidney injury, and the exploratory endpoint of hyperkalemia was also considered.
Results
The results reported no significant differences in the primary outcome between the angiotensin receptor blocker group and the control group. The severity scores were also not consistent during the course of the study, with the odds of high severity scores increasing by day 14 after showing a decrease on day seven for the treatment group.
The participants exhibited milder symptoms than were anticipated at the onset of the study, with close to 75% of the patients being discharged in a week and more than 90% being discharged after two weeks. The patients in the trial were also younger than those in other reported trials, which could explain the low severity of the disease.
Although most participants were from India and were generally considered at high risk of severe COVID-19, only 28% of the patients required supplemental oxygen, further indicating mild disease symptoms. The study was conducted between May 2020 and November 2021, and a total of 787 participants were registered in the trial. The reported mortality rate was 2%.
The findings were consistent with those of four previous randomized trials that administered angiotensin receptor blockers to COVID-19 patients. These studies also reported no benefits from the angiotensin receptor blocker treatment on primary outcomes such as mortality, duration of hospitalization, lung injury, and ventilator requirements. The use of angiotensin receptor blockers caused no adverse reactions such as hypotension, kidney injury, or an increase in serum potassium levels.
Conclusions
Overall, the phase three, randomized, double-blinded, controlled trial to evaluate the effectiveness of angiotensin receptor blockers in reducing severe COVID-19 outcomes reported no significant benefit from the treatment.
Although the treatment was considered safe and did not result in any adverse reactions, no differences were noticed in the disease severity scores between the angiotensin receptor blocker group and the control group.
Journal reference:
Jardine, M. J., Kotwal, S. S., Bassi, A., Hockham, C., Jones, M., Wilcox, A., Pollock, C., Burrell, L. M., McGree, J., Rathore, V., Jenkins, C. R., Gupta, L., Ritchie, A., Bangi, A., D'Cruz, S., McLachlan, A. J., Finfer, S., Cummins, M. M., Snelling, T., & Jha, V. (2022). Angiotensin receptor blockers for the treatment of covid-19: pragmatic, adaptive, multicentre, phase 3, randomised controlled trial. BMJ, e072175, https://doi.org/10.1136/bmj-2022-072175, https://www.bmj.com/content/379/bmj-2022-072175
Posted in: Medical Research News | Medical Condition News | Disease/Infection News | Pharmaceutical News
Tags: Acute Kidney Injury, Angiotensin, Cell, CLARITY, Coronavirus, Coronavirus Disease COVID-19, Edema, Enzyme, Fibrosis, Hyperkalemia, Hypotension, Inflammation, Intensive Care, Kidney, Laboratory, Mortality, Oxygen, Placebo, Potassium, Protein, Pulmonary Edema, Receptor, Renin, Respiratory, SARS, SARS-CoV-2, Severe Acute Respiratory, Severe Acute Respiratory Syndrome, Spike Protein, Syndrome, Ventilator, Virus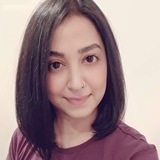 Written by
Dr. Chinta Sidharthan
Chinta Sidharthan is a writer based in Bangalore, India. Her academic background is in evolutionary biology and genetics, and she has extensive experience in scientific research, teaching, science writing, and herpetology. Chinta holds a Ph.D. in evolutionary biology from the Indian Institute of Science and is passionate about science education, writing, animals, wildlife, and conservation. For her doctoral research, she explored the origins and diversification of blindsnakes in India, as a part of which she did extensive fieldwork in the jungles of southern India. She has received the Canadian Governor General's bronze medal and Bangalore University gold medal for academic excellence and published her research in high-impact journals.
Source: Read Full Article