Mycobacterium tuberculosis, the causal agent of tuberculosis (TB), was first discovered in 1882 by Robert Koch. This disease has not only claimed many lives across the world but has also imposed a financial burden on many families and the healthcare system. At present, scientists have successfully tackled the problem of this disease by developing effective treatment and preventive measures.
Editorial: Ending tuberculosis in Europe – resetting the course in the post-COVID-19 era. Image Credit: Tatiana Shepeleva / Shutterstock
Background
In 2015, European countries formulated the Sustainable Development Goals (SDG), which aimed to end TB by 2030. However, in September 2018, global leaders at the first United Nations (UN) General Assembly High-Level Meeting on the Fight Against TB agreed on an ambitious target of eradicating TB by 2022. They strategized that increased access to TB treatment and preventive measures would help achieve their goal quickly. Another measure adopted to progress the TB eradication goal was increasing the funds related to TB research and services.
An uneven progress regarding TB eradication by 2030 was observed in some European regions by the World Health Organization (WHO). Although the majority of Western European countries were on track for TB elimination, Eastern European and Central Asian countries reported a high number of incidences of drug-resistant (DR) TB.
In the European Union/European Economic Area (EU/EEA), TB prevalence is low. Based on the TB surveillance conducted in Europe, out of 30 countries, 24 reported less than 10 TB cases per 100,000 population in 2021. These countries have been encouraged to maintain this low rate and attain the pre-elimination phase of less than 10 TB cases per million population per year. A recent Eurosurveillance journal editorial discussed the progress in the EU/EEA, between 2018 and 2021, towards achieving the 2030 targets for TB elimination.
Study Outcomes
A reduction in TB incidence in the EU/EEA was observed in the study period. Also, the authors highlighted some of the challenges that low-incidence countries face, such as low TB treatment efficacy among people with DR-TB. Around 22% of TB cases worldwide have been linked to multidrug-resistant or rifampicin-resistant TB (MDR/RR-TB). In addition, many patients with DR-TB reside in the European Region.
It was observed that one in three pulmonary TB patients in Europe was resistant to rifampicin, and some showed resistance to fluoroquinolones. The effectiveness of MDR/RR-TB treatment was 57%, which is much lower than the regional target of 85%. In addition, around 13% of new TB cases were found to be coinfected with human immunodeficiency viruses (HIV) in 2021, compared to 9.7% in 2015. This finding suggests a rise in TB-HIV co-infection in recent years.
The authors have highlighted several reasons why the targets regarding TB elimination set in 2015 were achieved but failed in 2018. One of the key reasons was the incidence of the coronavirus disease 2019 (COVID-19) pandemic. This pandemic jeopardized the positive results achieved until then, which included the control of MDR/RR-TB and TB-HIV co-infection. Besides the pandemic, fragmented strategies and working singly instead of developing collaborative approaches aided in slowing TB eradication in Europe and globally.
Although in 2020, many European countries were able to exceed the End TB strategy milestone of a 20% cumulative reduction in TB incidence compared with the 2015 baseline, the COVID-19 pandemic derailed the progress. After the incidence of this pandemic, an increase in deaths due to TB infection, a greater transmission rate, and an elevated number of TB cases were reported.
The ongoing war in Ukraine is another contributing factor that imposed an additional setback to the TB elimination goal. An increased risk of HIV and MDR/RR-TB infection has been predicted in Ukraine and in Europe due to limited access to diagnosis, treatment, and population movement.
To minimize the incidence of TB, WHO and the European Centre for Disease Prevention and Control (ECDC) recommended that Ukrainian refugees at risk of TB, such as those with HIV or who were in contact with TB patients, must be screened periodically. The economic burden of this war has affected governments' ability to fund TB services.
Advancements and Limitations in TB Treatments
Many new tools are being used to prevent and control TB and DR-TB in Europe. Notably, the duration of TB treatment has been significantly reduced, i.e., more than 18 months of MDR/RR-TB treatment is now reduced to 6 months. In addition, injection-free treatment regimens have also enhanced the treatment coverage. Furthermore, digital health solutions, rapid molecular diagnostics, and innovative service-delivery approaches are on the path of reshaping the TB response.
TB-preventive treatment (TPT) is the key approach to ending TB. However, providing TPT to 450,000 people in the European Region between 2023 and 2030 will require a massive effort and investment. The shortage in TB medicines, limited TPT regimens, and lack of novel treatment options for MDR/RR-TB have further jeopardized the progress in ending TB in Europe.
Future Outlook
The plan to end TB in Europe was renewed in September 2022, when many countries endorsed the 2023–2030 TB Action Plan. This regional plan aims at "ending the spread of drug-susceptible and drug-resistant TB by achieving universal access to prevention, diagnosis, and treatment in all Member States of the Region."
Journal reference:
Andrea, A and Hans, K. (2023) Ending tuberculosis in Europe – resetting the course in the post-COVID-19 era. Euro Surveillance. 28(12). https://doi.org/10.2807/1560-7917.ES.2023.28.12.2300164, https://www.eurosurveillance.org/content/10.2807/1560-7917.ES.2023.28.12.2300164
Posted in: Medical Science News | Disease/Infection News
Tags: Coronavirus, covid-19, Diagnostics, Efficacy, Healthcare, HIV, Immunodeficiency, Molecular Diagnostics, Pandemic, Research, Rifampicin, Tuberculosis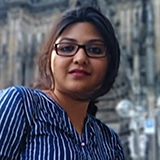 Written by
Dr. Priyom Bose
Priyom holds a Ph.D. in Plant Biology and Biotechnology from the University of Madras, India. She is an active researcher and an experienced science writer. Priyom has also co-authored several original research articles that have been published in reputed peer-reviewed journals. She is also an avid reader and an amateur photographer.
Source: Read Full Article