Four-time World's Strongest Man Brian Shaw has a pretty good home gym at his disposal for intense workouts during quarantine (like his recent 450-pound, 40 rep bench press marathon). But he's also taken advantage of what he has around his house, too. That includes the cars in the garage, one of which he previously deadlifted.
Shaw expanded his range to the driveway for latest workout. He used the long, inclined drive to pull his 8,000 pound truck hand-over-hand up the whole path.
But before he hit the driveway, Shaw and his lifting partner Tyler Stickle started with a deadlift session, working on effort pulls from blocks, rather than trying to max out. (Although Shaw still wound up with a ton of plates on each side of his bar by the end.)
"I'm happy that I'm working on that because that starting height has been tough for me," Shaw said. "What we're trying to do with my deadlift is we're trying to pick apart spots that I need to work on and build up. The goal is toward the end of the year when World's Strongest Man happens, that it's perfected, dialed in and where I need it to be."
Then they moved on to some speed work, using 495-pound bar weight for eight single reps.
Finally, truck pull time. Shaw put his black RAM truck at the bottom of the driveway, had a wheel person put the truck in neutral, and got to pulling. After failing to get the vehicle to budge up the incline, they put it in drive for some extra help.
"It started too fast and then it caught, so it just stopped," he says, out of breath after pulling the truck up his driveway. "But that was a good pull. Definitely made me work. It caught up quick. That was tough. We're learning. It's amazing how a little bit of grade can change things."
He then tried the pull a second time.
"Wow, that was awesome," Shaw said. "I didn't know what to expect, but I think we got the desired effect."
After finishing the second pull, he and Stickle gather their final thoughts.
"I gotta say, that arm over arm pull was challenging," says Shaw. "I thought it would be a bit easier, probably bit off a little more than we could chew. But I think that will be a great asset to the training."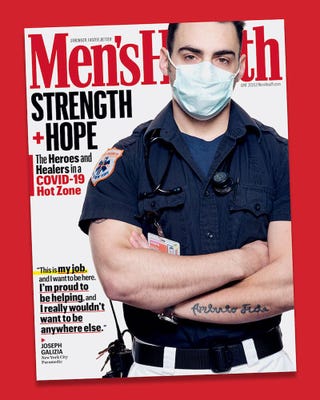 Source: Read Full Article