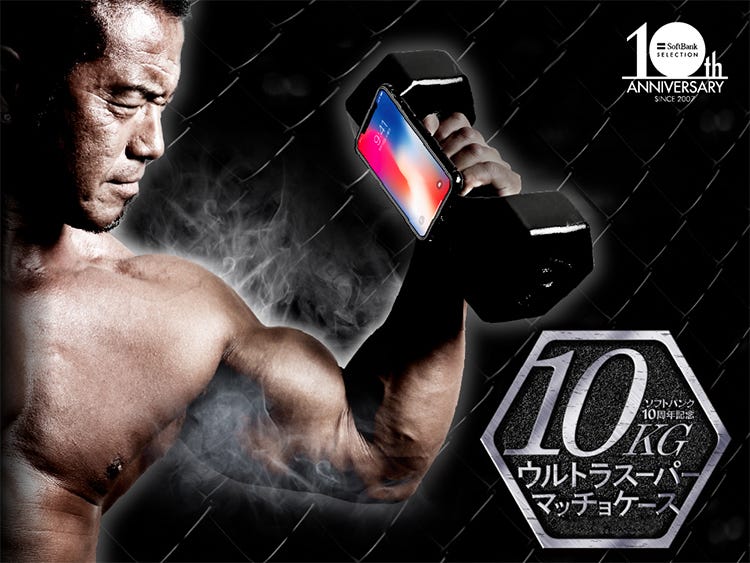 If you're the type of guy who can't finish off a single set of bicep curls without checking the number of likes on your last gym selfie, good news: We've found the perfect phone case for you.
Softbank, the Japanese telecom behemoth, has created an iPhone X case out of a 10 kg (roughly 22 lb.) dumbbell so you never have to stop making gains or spend a moment offline. The rig is named, appropriately, the Macho case, and it's reportedly the heaviest phone case in the world.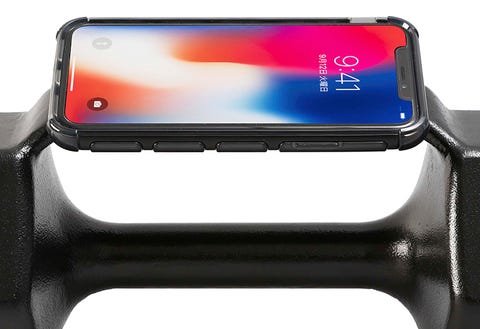 Your gains won't have to wait on your texts.

Softbank
This isn't just cheap plastic like other phone sheaths—the dumbbell is the real deal, made out of iron, polycarbonate, and TPU materials. You can throw this down on the ground like any other weight after crushing your reps, but you should probably resist the urge if your $1,000+ iPhone X is attached.
The case itself puts the phone at a 25-degree angle so you can check out the screen with it in your hand, and Softbank's promo materials claim it's in a perfect position to stream movies or, more importantly, watch videos to check your workout form.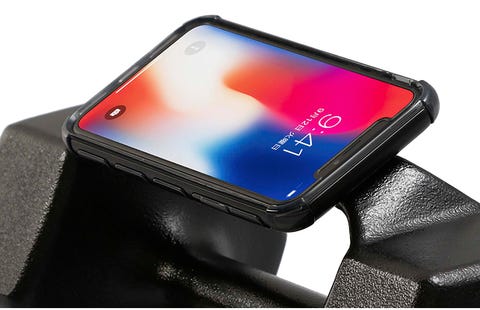 Perfect viewing angle, right?

Softbank
Worried that the Macho case will go to waste when you're not working out? Never fear. Softbank thought of everything, suggesting that your hunk of iron can double as a hammer for your DIY projects, or, if all else fails, a weight to keep your doors open. Nothing says useful like a literal doorstopper.
The "world's heaviest" phone case isn't cheap—you'll have to shell out 10,800 yen (roughly $100) to get one, and it's not clear if Softbank will ship to the US. But if you want to spend your day curling 22 lbs., 6.14 oz (the weight of an iPhone X) while taking Instagram videos to show off your form, the Macho case is well worth the cost.
Source: Read Full Article