Post-workout nutrition doesn't need to be complicated with these simple, summery cauliflower tacos. 
Post-workout nutrition doesn't have to be heavy or bland, as these delicious cauliflower dinner wraps prove. They've got everything you need to support recovery on warm summer evenings. The spiced turmeric and black pepper marinade will help to reduce inflammation in those hard-worked muscles, while the wheat wraps offer an easily digestible form of carbohydrate for replenishing lost glycogen.
Cauli itself isn't just a fibrous veg, but one serving contains nearly all your intake of vitamin C (crucial while your immune system is trying to heal the workout wear and tear). It's also a source of muscle-supporting magnesium and potassium. That's taco Tuesday sorted.
Cauliflower taco recipe
Serves: 2
Total time: 40 minutes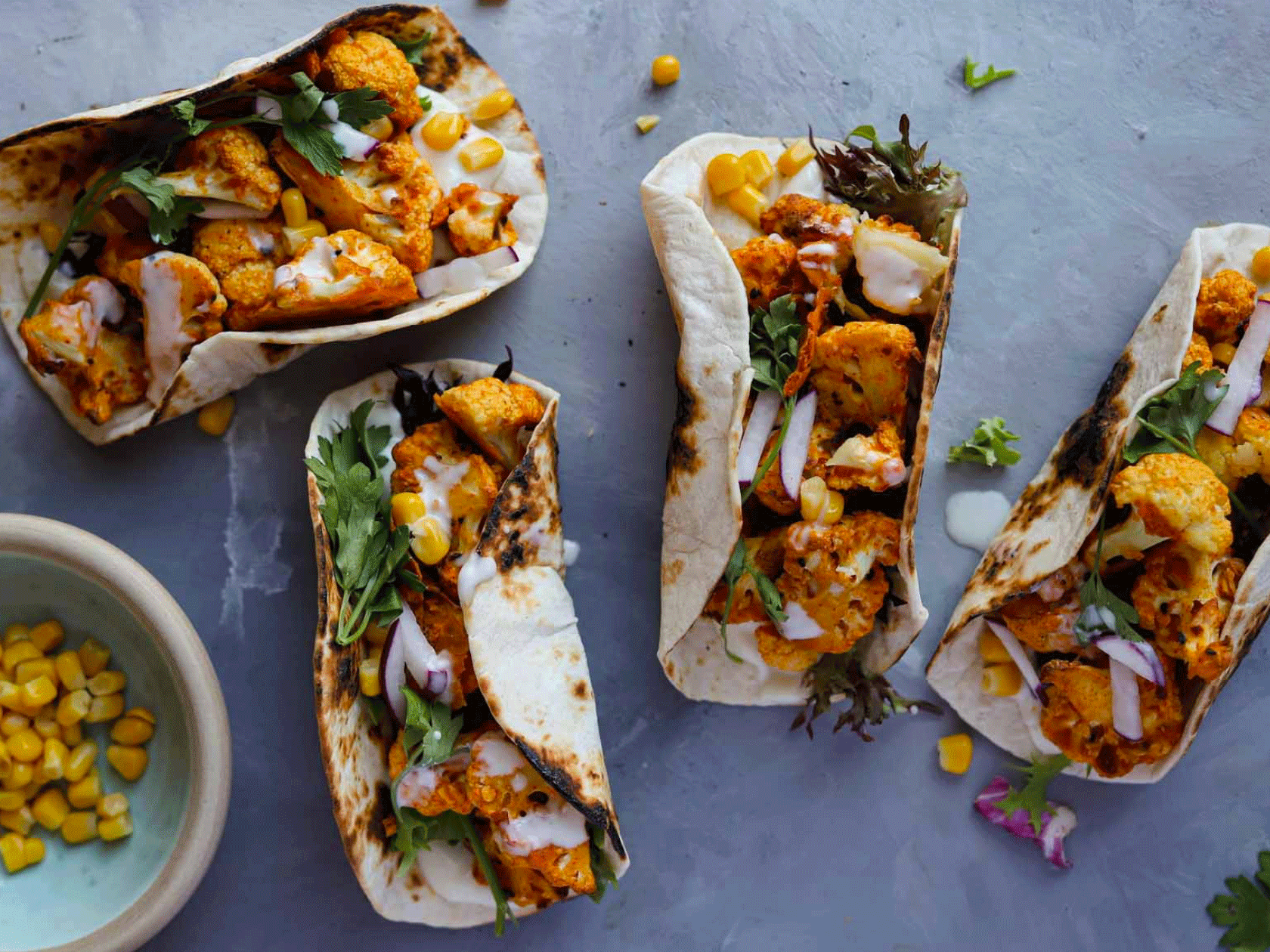 Cauliflower taco
Ingredients:
1 small cauliflower head (cut into florets)
Handful of fresh corn
4 small tortillas
Fresh herbs
Aioli, to dress 
For the cauli marinade:
100ml oat milk (we use Califia Farms) 
4 tbsp plain flour
1tsp brown sugar
1 tsp smoked paprika
¼ tsp cumin
¼ tsp turmeric
½ tsp sea salt
½ tsp chilli flakes
¼ tsp cracked black pepper
Method:
Heat the oven to 200C.
Whisk all of the marinade ingredients together in a bowl, then add the chopped cauliflower florets and coat.
Transfer the marinated cauliflower to a baking tray and place in the oven for around 35 minutes or until golden and crispy. 
Toast the tortillas until the grill and, while hot, shape them into a taco boat shape. 
Load your tacos with the cooked cauliflower then top with corn, aioli, parsley and any other crunchy salad of choice. 
Recipe and images courtesy of Califia Farms. 
Source: Read Full Article